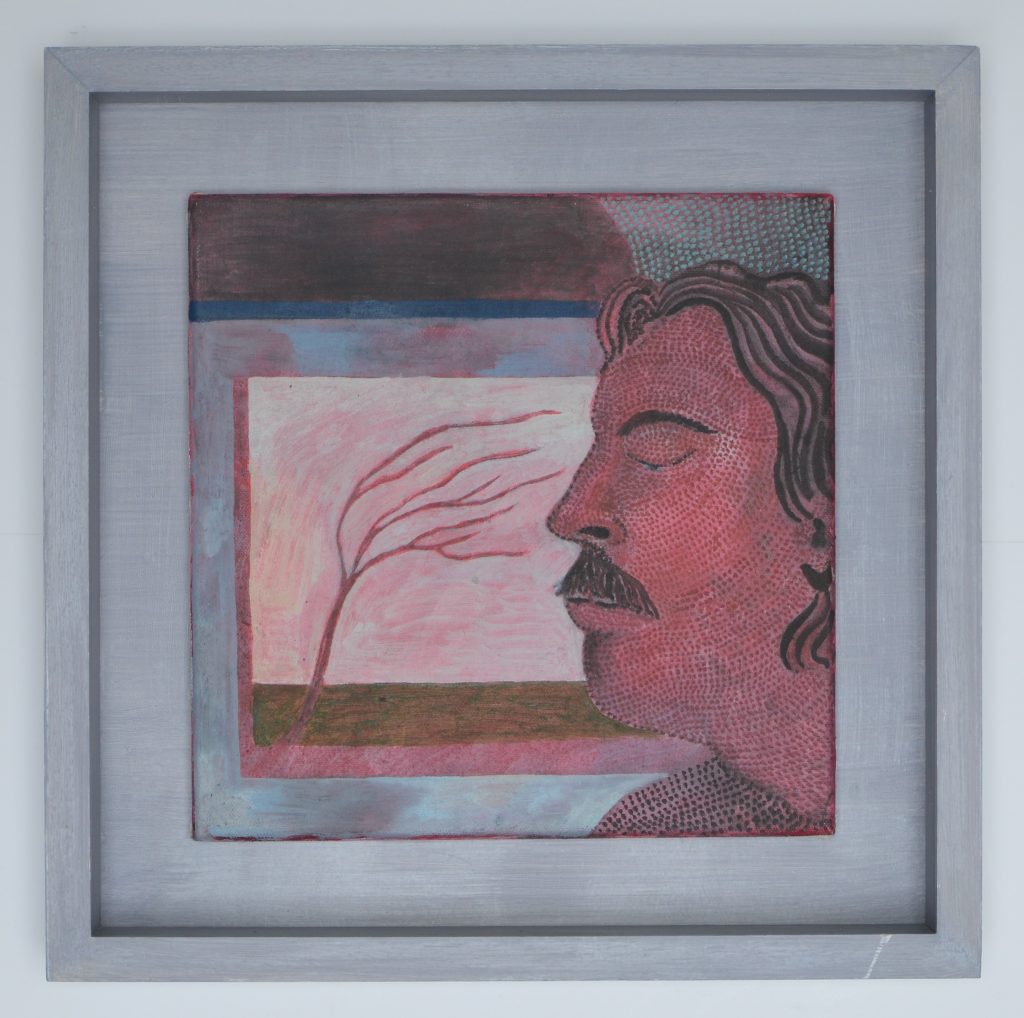 Train Journey Home
30 x 30 cm
Oil on canvas
£420.00
Each work is for sale in a bespoke, hand-made, hand painted wooden box frame (shown above) measuring 40 x 40 x 7.2 cm.
'Train Journey Home' is a self-portrait of a journey back to London from my parents' house in the Cotswolds. The work depicts the calm, contemplative moment we can experience when travelling from place to place. Trains are ubiquitous spaces but they produce a unique transitional experience, facilitating both inward reflection and the observation of shifting surroundings. I wanted to depict a liminal scene occurring within this moment, reminiscent of the train scene from the film Spirited Away, which perfectly captures the time spent sitting idle whilst moving through landscape.
James Owens (b. 1995) is a painter based in south-east London. His work gathers past, present and imagined scenes to form new narratives, which operate in moments of liminality. In these works, he actively avoids being the puppet-master pulling the strings. Instead, he sits alongside the viewer and watches the performance unfold. These cliffhangers allow the narrative to extend into future works. For the artist, painting can be a means for catharsis, a way to explore the fabric of memory and heritage through largely figurative works.
Postage fees vary according to the size of the artwork and the location of the recipient.
We promise to send each artwork in the most secure and economical way possible.