15 – 21 September 2020
Glasgow artist Kirsty Lackie was born in 1989. A sense of her fleeting existence looms large in her work. She enjoys using poetry, theatre, and film to parse upon the quotidian and conjugate a sense of performance often with absurdist or surreal interactions. Her recent work depicts somewhat dream-like scenes shot through with a sense of otherness and humour. Her degree in Psychology (2011) from the University of Glasgow has helped her understand the mechanics of a mind, and through her degree in Communication Design from the Glasgow School of Art (2018) she's finding a mode of articulation and expression for these thoughts and observations. She believes her work is attempting to explain a sense of marginality that she has felt in her life, but she doesn't want to give it sadness, instead, she tries to set it free.
See Kirsty's Instagram and Website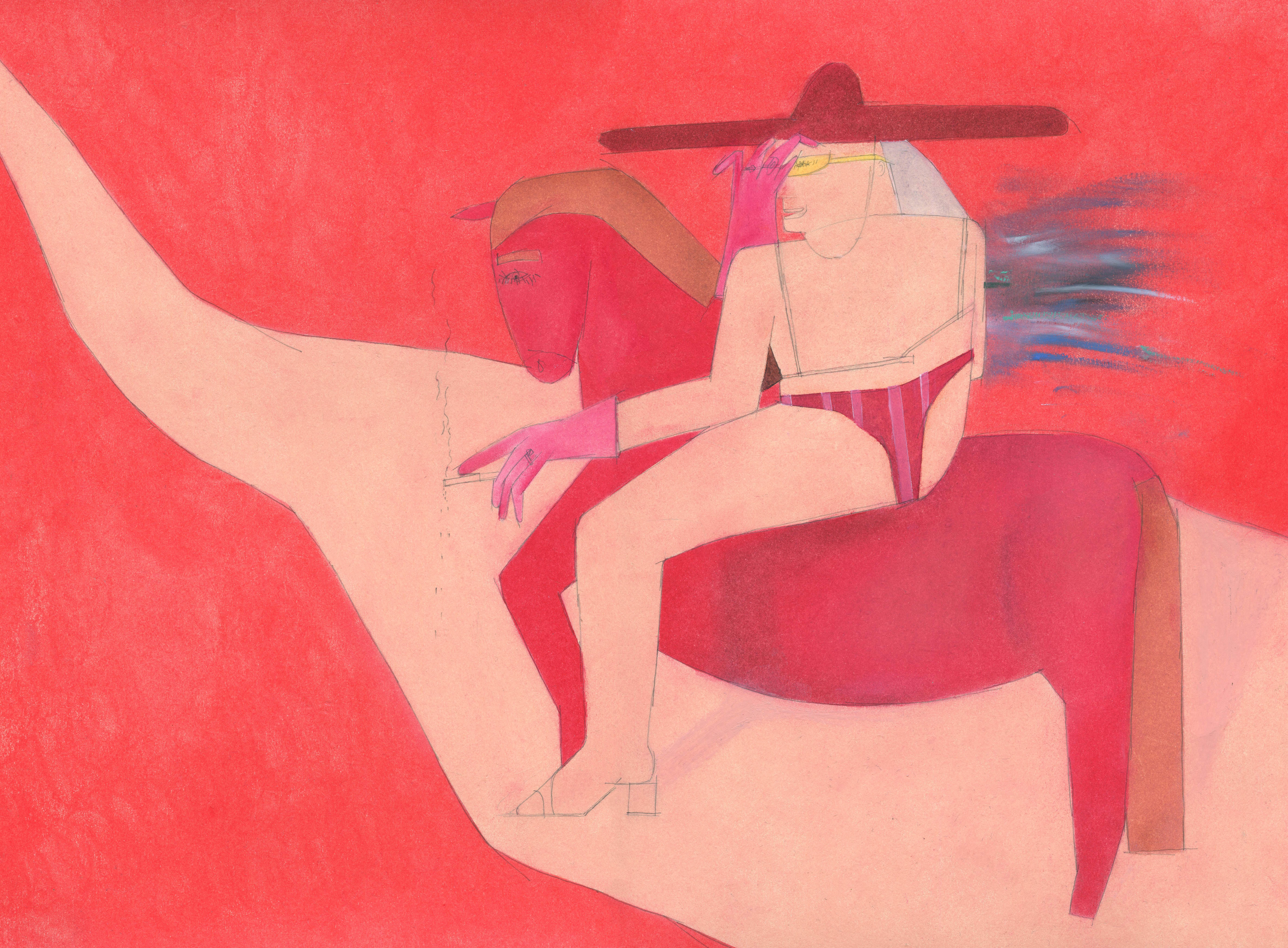 Checking Out
42 x 30 cm
Oil Pastel and Graphite on Paper
£365 (plus postage)
Postage fees vary according to the size of the artwork and the location of the recipient.
We promise to send each artwork in the most secure and economical way possible.