8 – 14 September 2020
Ella (1995) graduated With a BA in Fine Art at Falmouth School of Art in 2018. She is a multidisciplinary artist working with painting, film, photography and performance. Her primary focus is painting, informed by experiencing the complexity of gender and mixed ethnic identities. Ella is fascinated by observing people, their behaviour, temperament and clothing questioning display and social 'performance'. Painting semi-fictional portraits in real and imagined scenarios, Ella plays with fact and fiction in an attempt to understand her own sense of 'being'.
'I Clipped My Wings Today, Now I Can See The Trees'. During time spent in Florence, Rome and Siena in summer 2018 I fell in love with the fading colour palette of frescos. When I started experimenting with using dreams as stimuli for painting this inspiration reappeared. For me, painting is an aid to understanding the subconscious and can, like those rare resonant dreams, reveal something of the wider world.

See Ella's Instagram and Website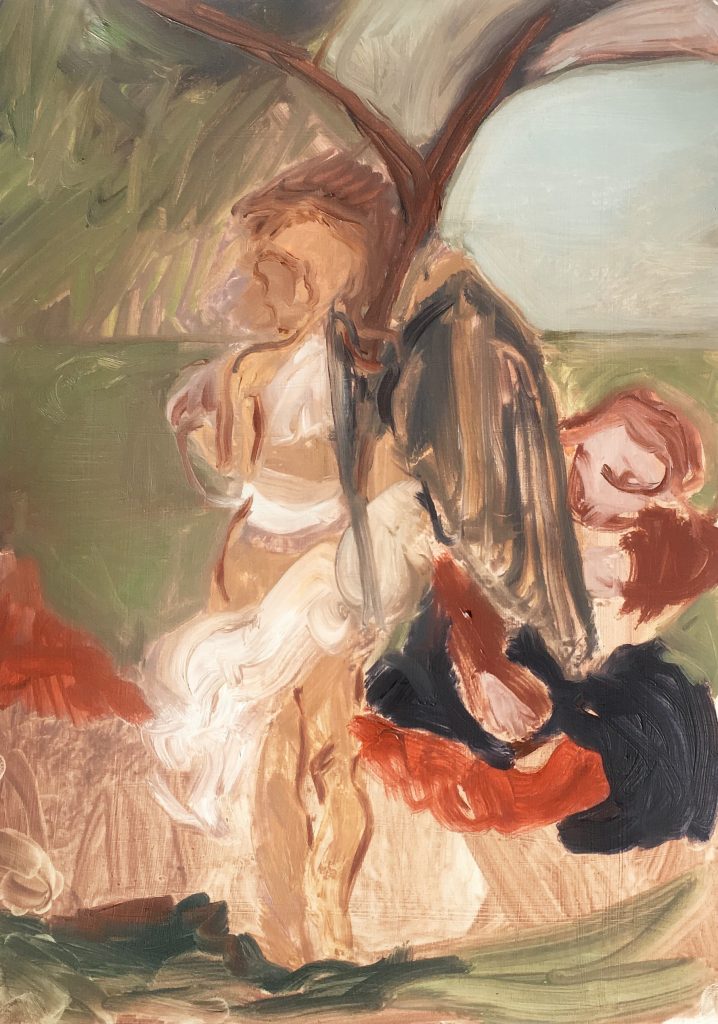 I Clipped My Wings Today, Now I Can See The Trees
29 x 42 cm
Oil on Primed Paper