1 – 7 September 2020
Grgur Akrap was born in August 1988 in Zagreb. In 2013 he graduated from the Academy of Fine Arts, University of Zagreb, under the mentorship of Professor Damir Sokić. He has been a member of the Croatian Association of Artists since 2012 and a member of Independent Artists since 2018. He lives and works in Zagreb.

Akrap has exhibited in numerous group and solo exibitions, in Croatia and internationally. He recived the award for Best Young Artist at the Third Biennale of Painting and an award from the Museum of Contemporary Art in Zagreb. He has also received awards from the Zagreb salon and Grand Prix Erste Fragments 15.
Almost all of my paintings are located in landscapes; figures together with nature, inbetween land and sky, create an inseparable complex. Colours play a huge role in my work. At moments muddy and then crystal clear, the pigments in these paintings contribute to their distinctly surreal mood.

In the painting series 'Blind Painter', I painted very spontaneously and intuitively what appeared to me like internal visions. 'Blind Painter' refers to a reality which is not visible, yet perhaps as deceptive and intrusive as the physical reality we live in. I would call these images a kind of reflections of the spirit. However, it is important to say that I do not paint to tell a story, my intention is to bypass the language of words and completely indulge in the language of painting. As for interpretation, I would want everyone to see what they want to see in my work – as a kind of poetry.

See Grgur's Instagram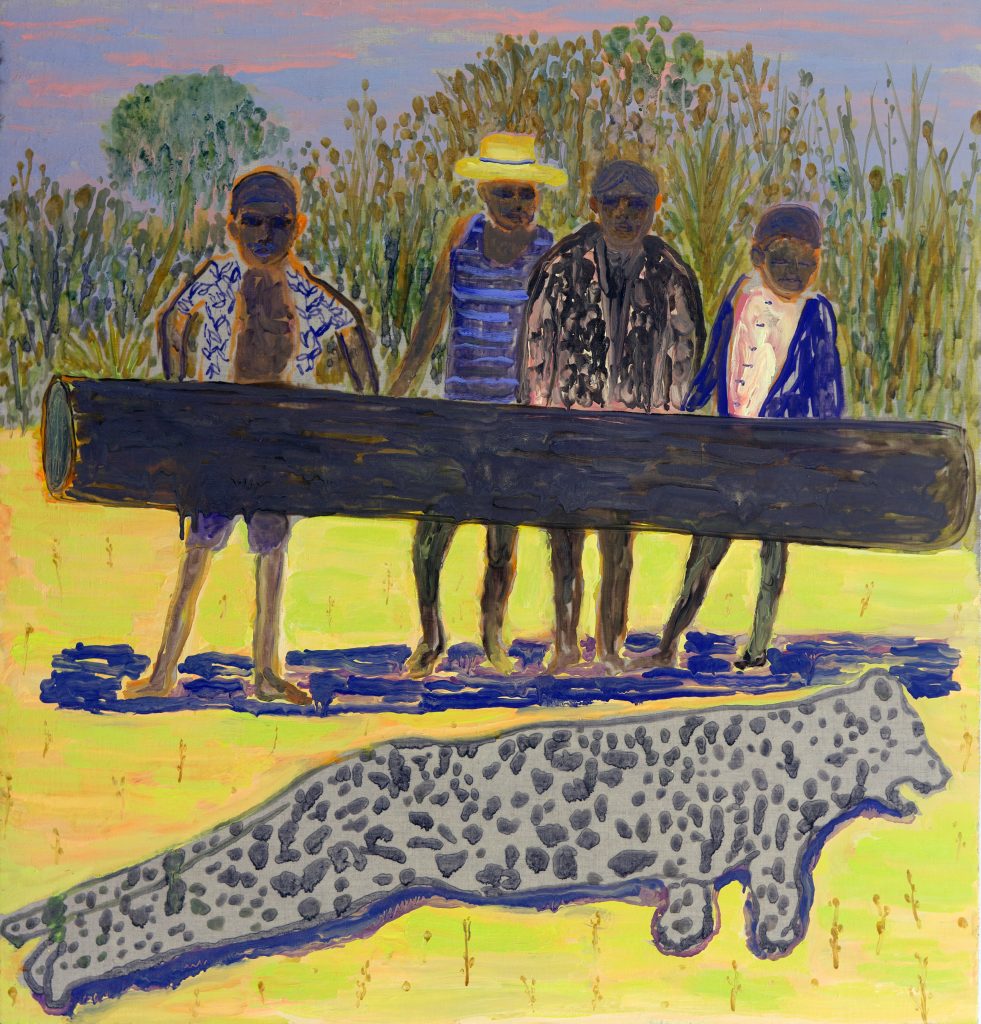 Black Tree
75 x 71 cm
Oil on canvas