23 – 29 June 2020
Lucile (b.1996) is an artist originally from the North of France, currently living in London. Lucile completed a BA on Textile and text at the Gerrit Rietveld Academy in Amsterdam, and is currently studying on the Drawing Year at the Royal Drawing School.
'I am using my hands to unearth stories.
​The act of scratching, exploring, and digging at the paper allows me to make thoughts and feelings that I will not say out loud concrete and visible.
​​I create a world that I can manipulate and play with.​
From it emerge stories and myths inspired by the details of everyday life. ​
Figures tease and tangle with each other, acting with cruelty and tenderness both.​
My work recently brought me to a dusty futuristic land, where love and violence are ambiguously enacted.'
See Lucile's Instagram and Website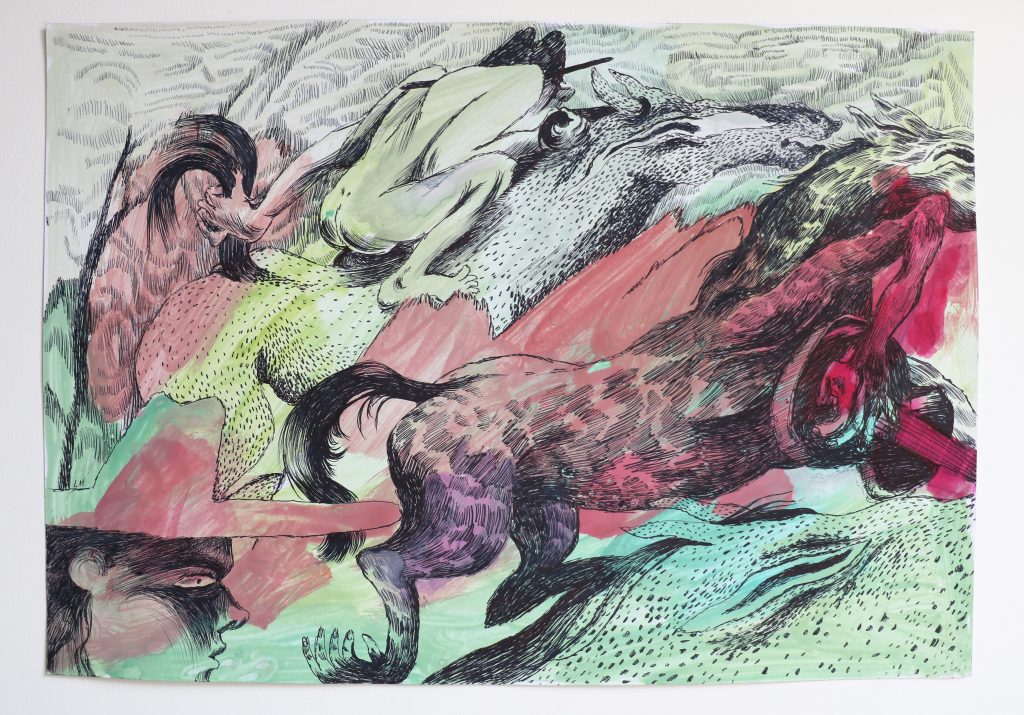 my head and your shoulder
42 x 29.5 cm
Gouache and biro pen on paper
£285 (plus postage)
Postage fees vary according to the size of the artwork and the location of the recipient.
We promise to send each artwork in the most secure and economical way possible.