2nd – 8th June
Born 1996, Oli Pearce is a graduate from Camberwell College of Art. His artistic practice is rooted in a passion for the history of art. He seeks to develop visually striking imagery of varied themes, exploring human psychology and mythologies in rich layers of oil paint.
This work symbolizes romance in the flower bed during the spring, staged under a garden wall made of Edwardian brick. It was painted in the Dorset village of Okeford Fitzpaine. It was inspired by Phillipa Pearce's novel, Tom's Midnight Garden (1958). The plot follows Tom, who is a boy living under quarantine with his aunt and uncle in a city flat, part of a converted building that was a Victorian country house. At night, he slips back in time to the old garden at the thirteenth chime of the grandfather clock, where he finds a girl playmate called Hatty who claims to be a princess.
See Oli's Instagram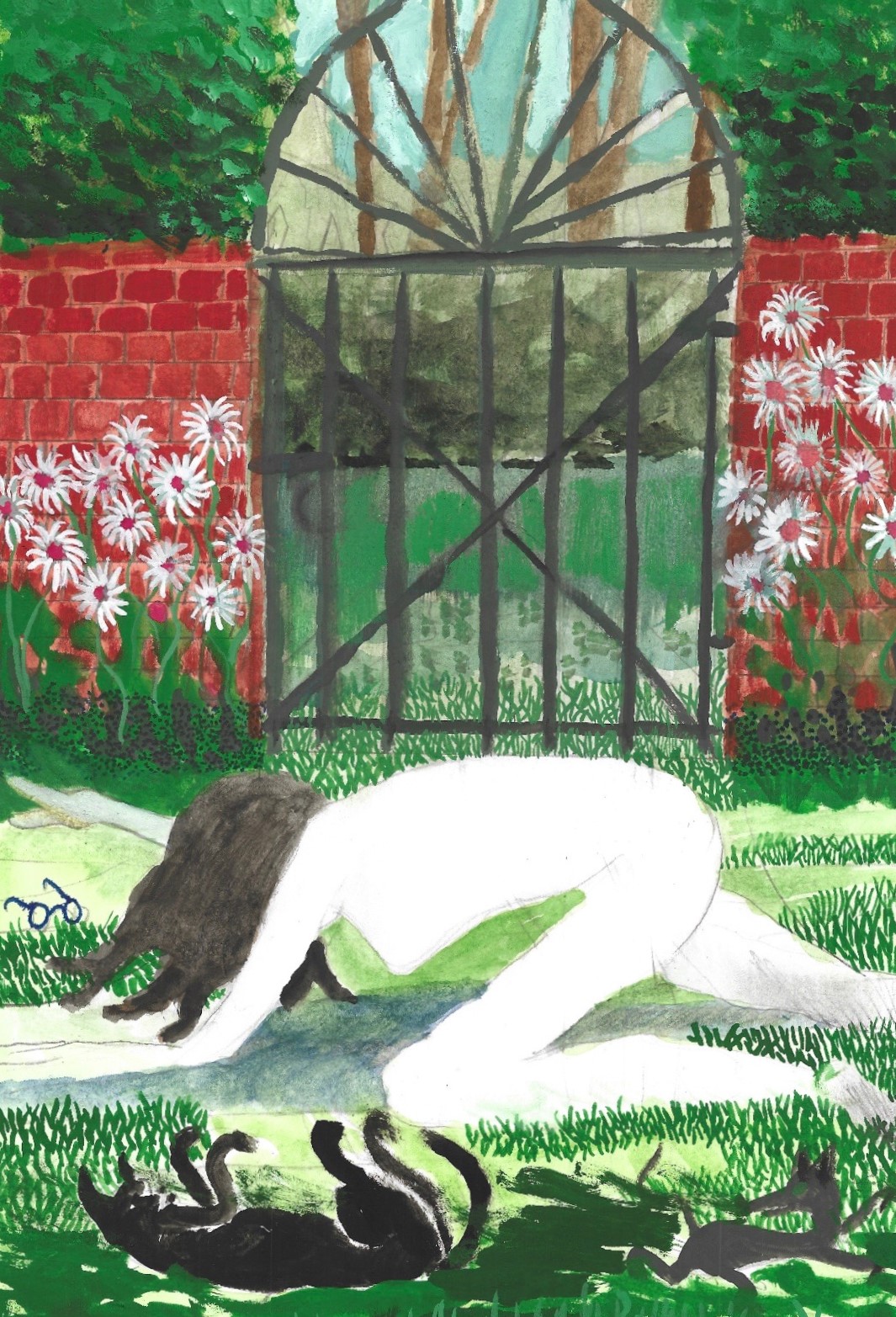 Untitled
Gouache on Paper
22.9 x 30.5 cm
£210 (plus postage)
Postage fees vary according to the size of the artwork and the location of the recipient.
We promise to send each artwork in the most secure and economical way possible.