February 2021
Sammi Lynch (b.1995) is an artist from the North West of England, currently living in London. Lynch studied Illustration and Animation at Kingston School of Art and has since been expanding her drawing and painting practice whilst working in set design.
See Sammi's Instagram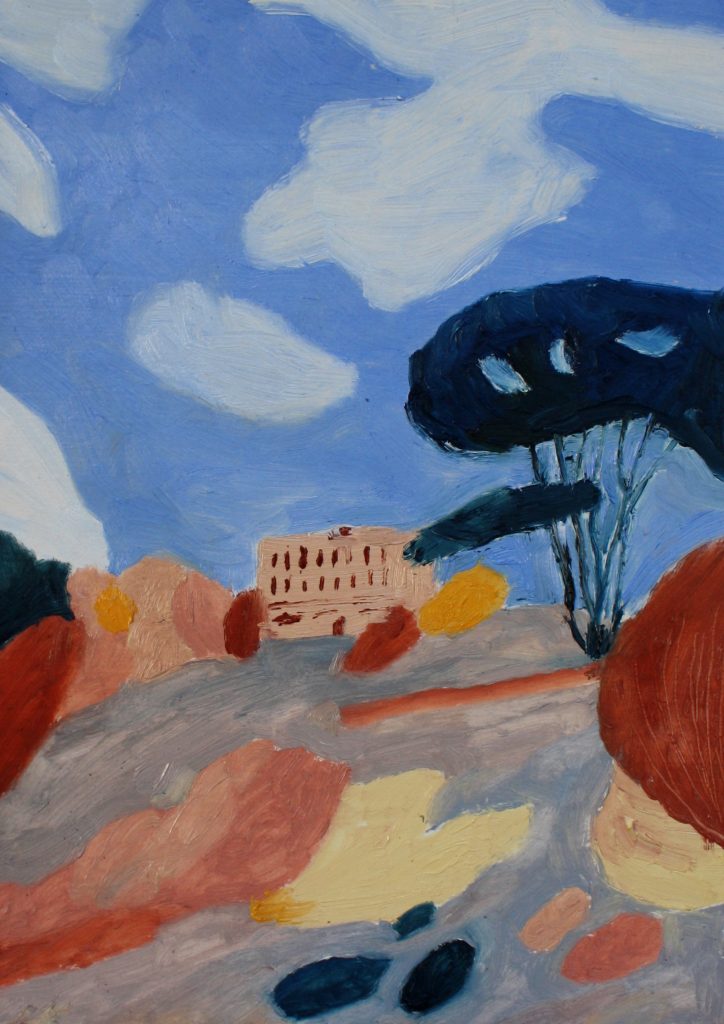 From the Bottom of the Hill
Oil on primed paper
29.5 x 21.5 cm
SOLD
Postage fees vary according to the size of the artwork and the location of the recipient.
We promise to send each artwork in the most secure and economical way possible.