31 March – 4 April 2020

Nell Brookfield (b. 1994, London, England) currently lives in Brookyln, New York City, where she is studying Painting at the Pratt Institute. Before this, Nell studied Anthropology at UCL and completed her postgraduate at the Royal Drawing School. Nell has exhibited work at Christies, Protein Studios, RISD, amongst others.

I investigate the emotional and physical spaces between people that are present in both intimate or tense moments; and the feelings of alienation this provokes. Using sight, imagination and memory, I respond to the human and natural world around me. There is a sense of tenderness and touch between the figures, whilst always the possibility of struggle and strife. Drawing in soft pastel and painting with pigment on paper, intense colours and patterning accentuate the charged moments between the figures. The animal costumes are tools to either mask, or reveal human instincts of desire, frustration and rejection.


Bad Hiding Place
20 x 10 cm
Pastel and pigment on paper


See Nell's Website and Instagram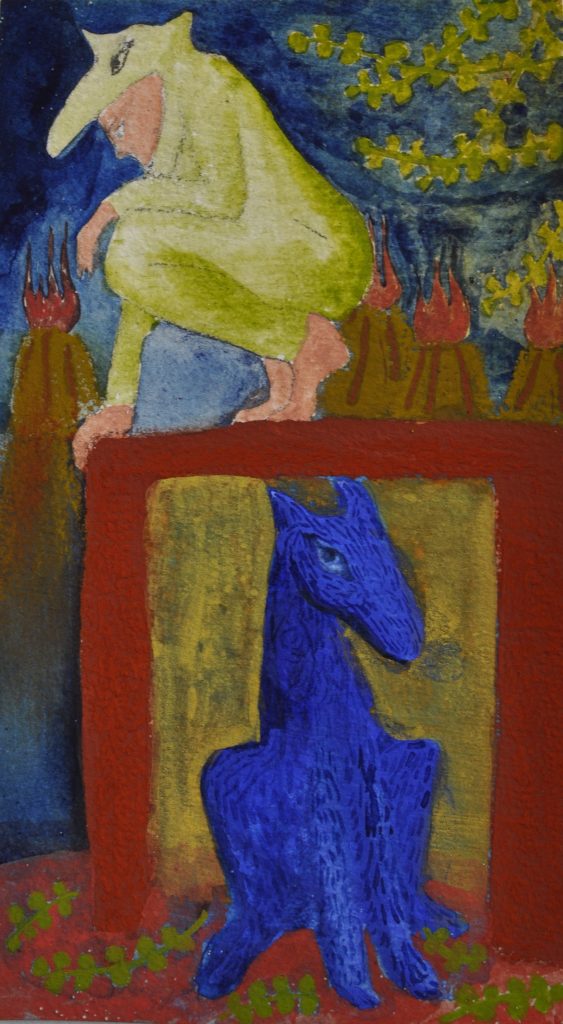 This work is no longer available.