13 – 19 March 2021
Grace Mattingly (b. 1991) is a London-based artist whose light-filled figurative paintings explore the transformative potential of pleasure and fantasy. She is represented by Arusha Gallery in Scotland, and has shown at ASC Gallery in London, Big Pictures Los Angeles, and more. Grace has been featured in artist publications such as Art Maze Mag and Field Projects and is a recipient of the Elizabeth Greenshields grant. Grace received her BA from Columbia University and is currently pursuing her MA at The Slade School of Fine Art.

In my artworks, saturated, warm-hued mists materialize into a fantasy realm featuring humans, plants, and various interspecies hybrids. Exploring the intersection between the spiritual and the erotic, these paintings, drawings, and ceramic works envision feminine-centered pleasure which is playful, humorous, and self-aware in its bold vulnerability.

Color bleeds, erupts, and seduces in chromophilic marks and washes. Creatures and animals feature as avatars of the self and chaotic modes of being. Confident lines and quick swirls of paint assert the erotic as power—a tender kind—that belongs first and foremost to the self and one's inner world.
See Graces's Website and Instagram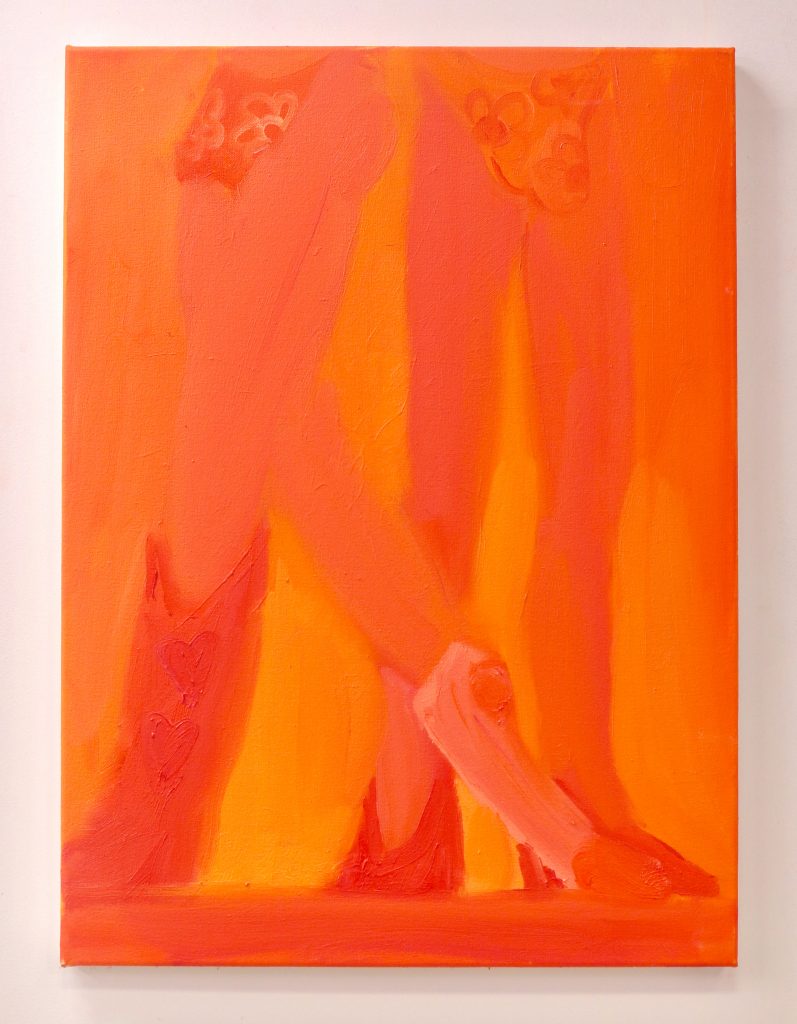 'Footsie'
49 x 66 cm
Oil on Canvas