As the pandemic continues to restrict exposure opportunities to emerging artists, All Mouth Gallery has teamed up with Sad Grads to provide a series of online exhibitions to 2020 graduates from across the UK.

20 – 26 February 2021
Daisy Tortuga is a multi-disciplinary artist with a body of work centred around craft and creation. Using found objects and making to communicate complex emotions and statements, while pushing the perceptions of traditional illustration. She takes an intuitive approach to making with a process both emotional and cathartic, expressing this in a range of mediums such as rugs, quilt, furniture, clothing, wax sculpture, writing and sound.

There is a nostalgic element to the work, bringing domestic spaces into the gallery and distorting them so they can be viewed with new meaning. Using the clinical setting of the gallery space in this way, allows the work to be analysed truly objectively. Craft historically was not considered art or illustration, Daisy Tortuga uses these techniques to discuss difficult topics, while challenging the way we view craft in the artistic world.
ABOUT THE WORK:
'End in Water' is part of a series of works studying my experience over the last year in the new world of separation. The series follows themes of loneliness, sexuality, personal fears and mental health.
See Daisy's Website and Instagram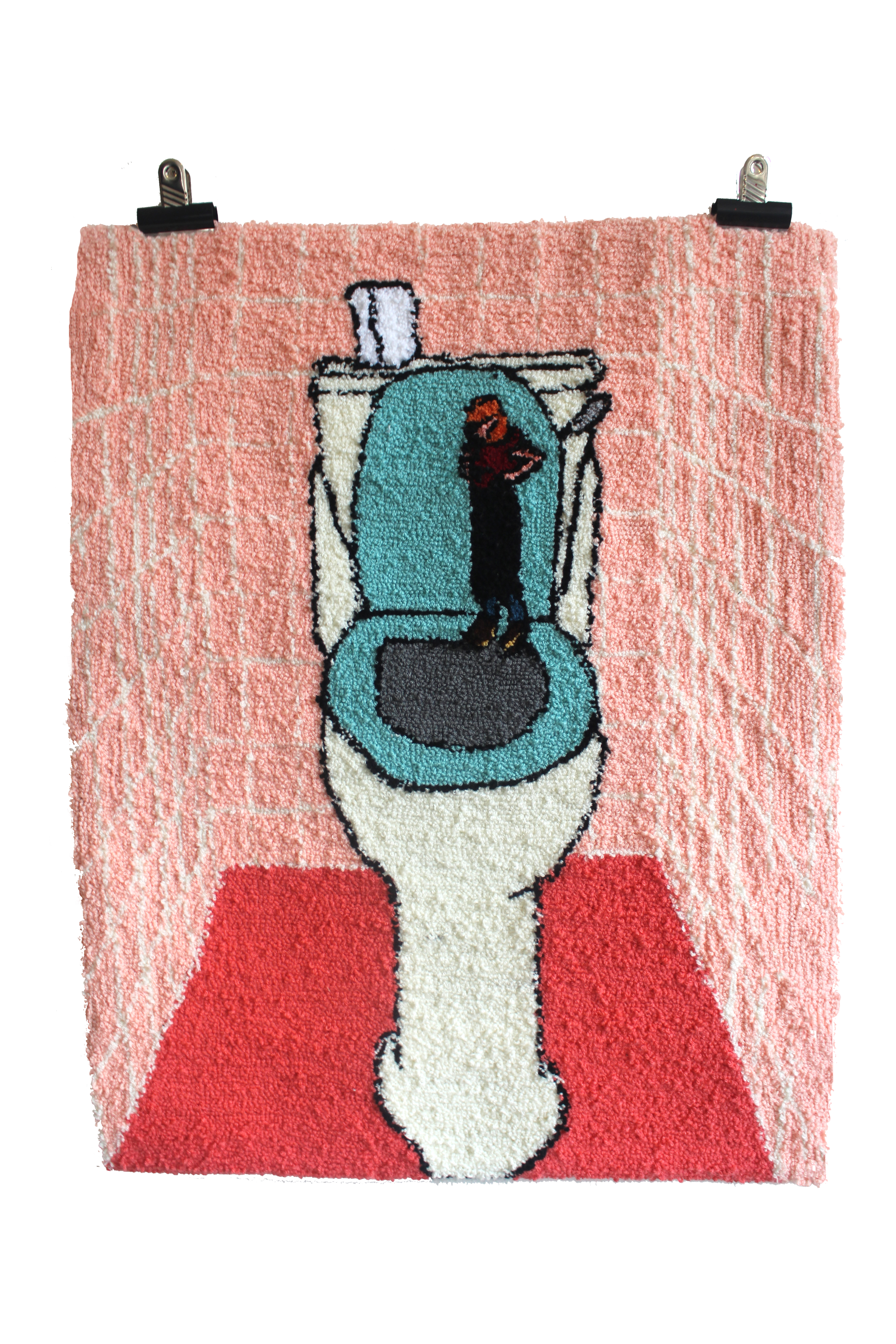 'End in Water'
73 x 90 cm
Acrylic wool, cotton backing, felt label
This work is no longer available.