30 January – 5 February 2021
Hannah Wilson (b.1995) is a painter based in Glasgow whose practice focuses on the queer body; paying attention to the cinematic and to notions of taking up space on the canvas through an (often uncomfortable) method of cropping. Wilson's perspective is shaped by her lesbian identity; her relationship with the figures in the work comes from a place of tenderness, but also sexual charge. Often little is depicted, but the paintings remain animated and hint at rich worlds beyond an initial reading.
Recent shows include Five Hides, Anti-Freeze, Resolutions 2020 and solo-show I don't daydream anymore.
'Portrait with Ruff' is the latest in a series of new works in which I paint from movie-stills. What started as a way for me to open up the imagery in my practice and be experimental has now become an ode to cropping, to looking, and how to paint heavy fabrics in such a way that they become extensions of the body.
See Hannah's Instagram and Website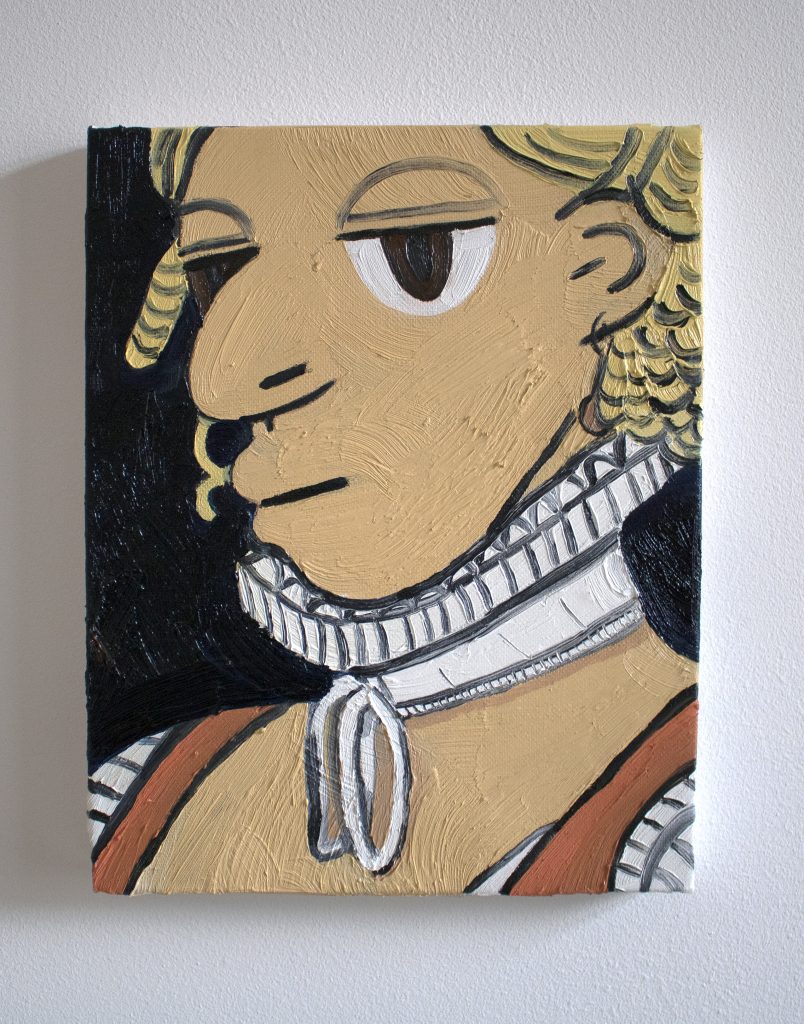 Portrait with Ruff
25.4 x 20.3 x 2.5 cm
Oil on Canvas
SOLD
Postage fees vary according to the size of the artwork and the location of the recipient.
We promise to send each artwork in the most secure and economical way possible.