16 – 22 January 2021
Rose Shuckburgh is a UK-based artist whose practice encompasses painting, drawing, printmaking, and film. Shuckburgh's recent work depicts a personal and emotional response to place, centring around the experience of the lone figure isolated within their surroundings, and the energy created from two forms meeting. This push and pull between isolation and connection is a constant dialogue throughout her work. Spending time in the natural landscape, with standing stones, or rock or land formations moulded over time, she felt that she was in the presence of another body, one that was filled with the memories and emotions of that place. Moving between representation and abstraction, these forms and the human figure are depicted as vessels of feeling, placed within a charged stillness. Shuckburgh draws inspiration from her own memories and experiences, and from the place she grew up in The Elan Valley, Wales.
'My most recent series of works focus on the boundaries where one body meets another in the landscape. Through focusing in on details of a body of land or a human body, I wanted to bring a sense of autonomy and tenderness to the isolated forms which fill the page. The crepuscular colour pallet used alludes to a sense of the in between, between night and day, between reality and a dream-like space.'
See Rose's Instagram and Website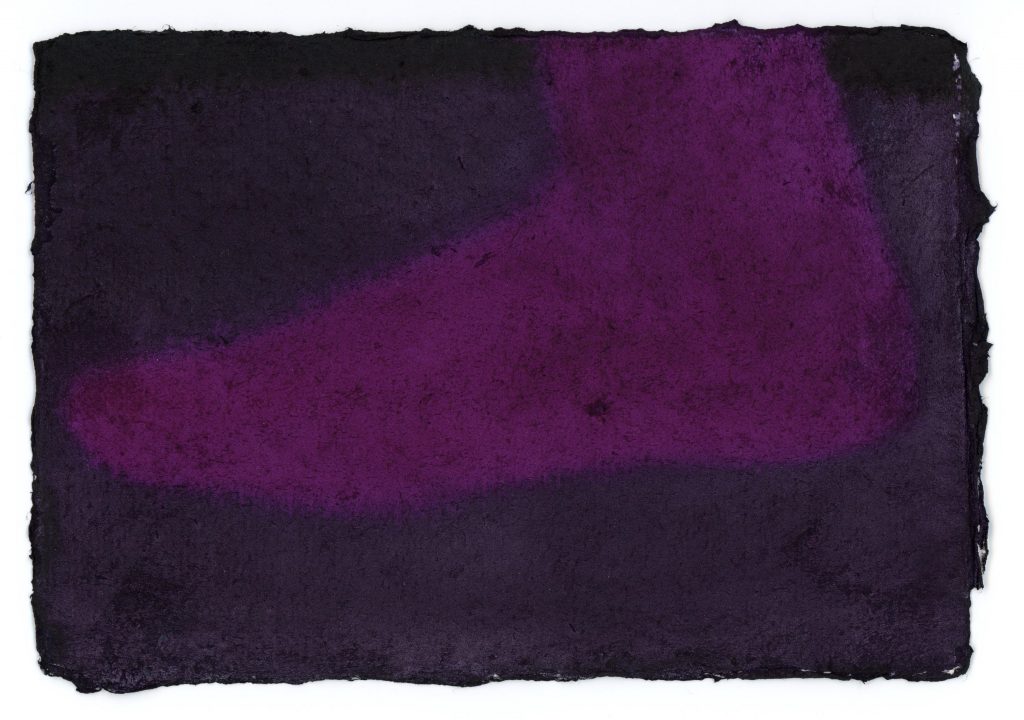 Solitary
11 x 15 cm
Watercolour on handmade paper
£140 (plus postage)
Postage fees vary according to the size of the artwork and the location of the recipient.
We promise to send each artwork in the most secure and economical way possible.