9 – 15 January 2021
GREG MUCH (b. 1976) lives and works in West Penwith, Cornwall. Having never trained formally as an artist, Much took up oil painting after a visit to Compton Verney's British Folk Art collection a few years ago. Their scenes of farmyard and domesticated animals draw heavily on those made by rural painters in the 19th century. By returning to these images now, Much seeks to draw attention to Britain's current attitudes to food production and our increasing detachment from the rural landscape in an ever-urbanising world.
'These livestock paintings of prize animals tell an interesting story of privatisation and farming in Britain centuries ago, commissioned by rich landowners to boast their resources. They are an amusing genre of art which I want to re-examine – I find them very funny, because the proportions of each animal always seem impossibly wonky or enlarged (or in this sheep's case, rectangular).'
Visit Greg's Website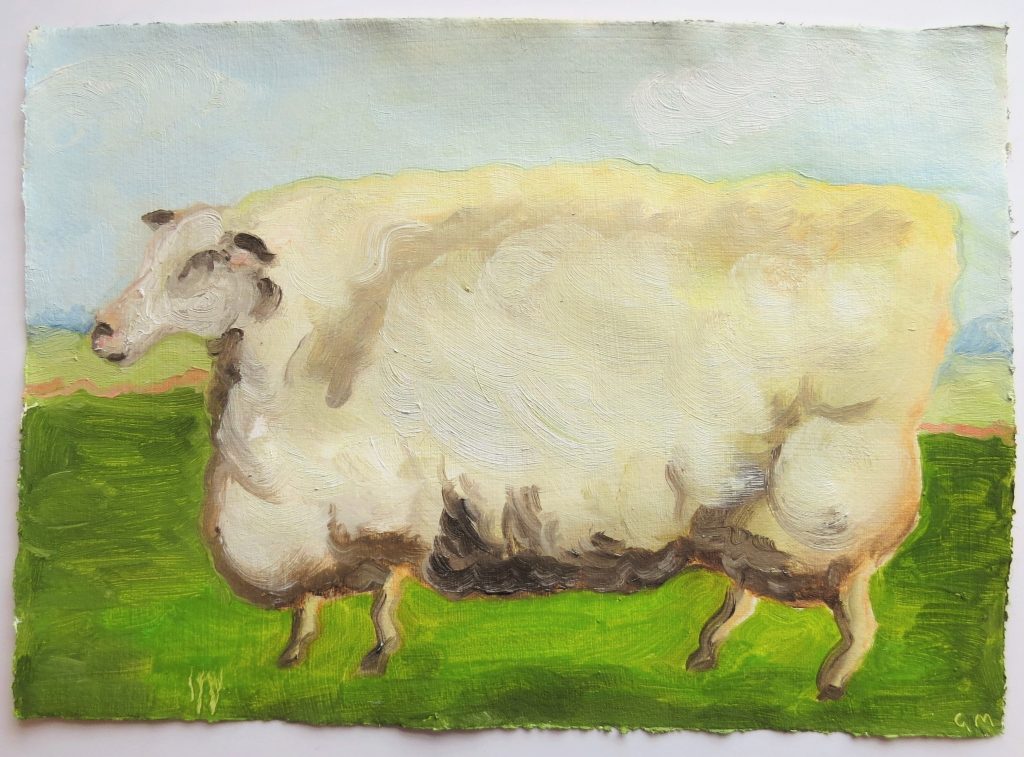 Big Square Sheep
42 x 29.7 cm
Oil on primed khadi paper
£230 (plus postage)
Postage fees vary according to the size of the artwork and the location of the recipient.
We promise to send each artwork in the most secure and economical way possible.