15 – 21 November 2020
Akinfe's work channels an exploration of the social body language of the alpha and its archetype, in response to observations of the social interactions reflected in human behaviour and psyche. Her work is a response to observations of alpha male and female archetypes and projections on how they are deemed to be displayed. Going on to asking questions about; how they assert themselves in social situations? How can the landscape Express these moments? How do these bodies exist in social landscapes, being both invisible and un-visible? How does race and cultural upbringing enhance or weakens stereotypes that are related to these archetypes?
W2 2UH or Nicknamed "Peter" is Inspired by a statue in central London in the same location as the title, (as a post code). Peter is a reference to the statue, being of James Matthew Barrie character Peter Pan. The painting itself is an exploration of the landscape of central London during lockdown as not being able to go outside as much and beginning to paint the surroundings I wanted to be around. But also, being intrigued by the original Story of Peter Pan and how it has now since moved far from its original perception.
See Okiki's Instagram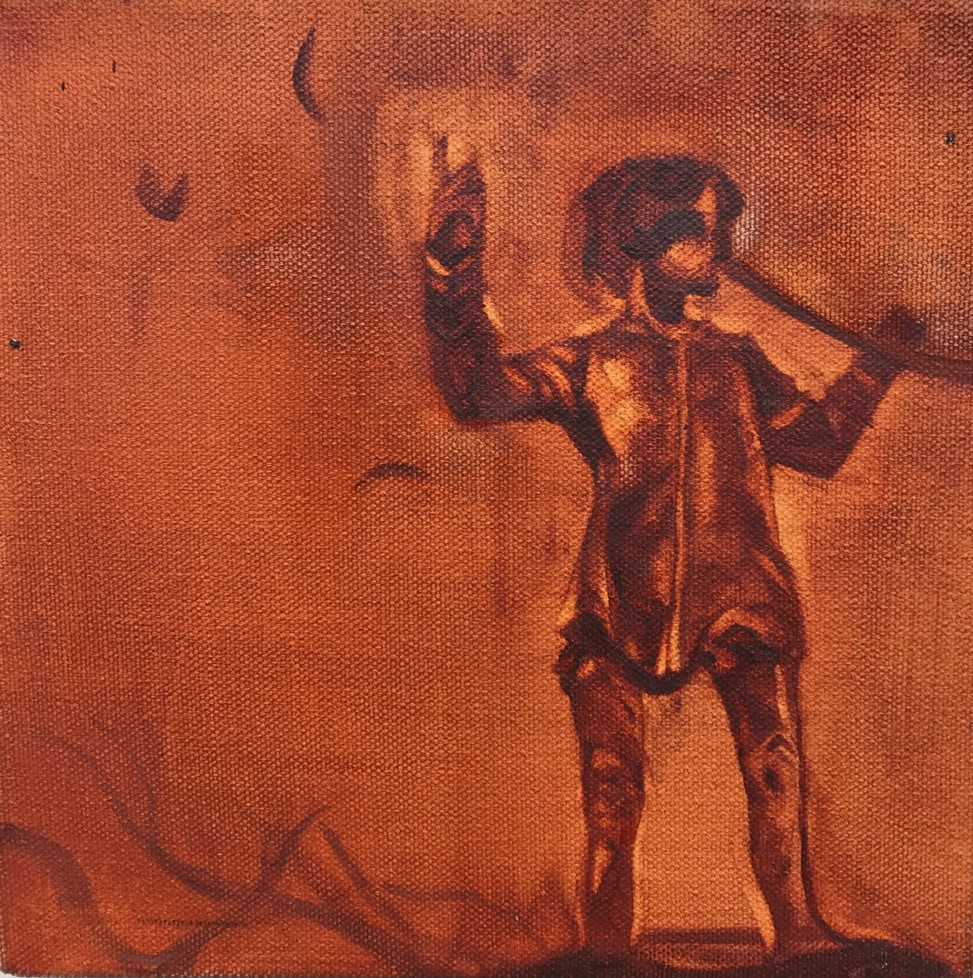 W2 2UH
20 x 20 cm
Oil on canvas
SOLD
Postage fees vary according to the size of the artwork and the location of the recipient.
We promise to send each artwork in the most secure and economical way possible.