8 – 14 November 2020
Francisca Pinto (b. 1995, Vila do Conde, Portugal) lives and works in London. Francisca graduated in Fine Arts (Painting) at Faculty of Fine Arts: University of Lisbon in 2017 and completed her postgraduate at the Royal Drawing School in 2019. She started exhibiting in 2016 and since then has exhibited at Christies, Delphian Gallery, Casa das Histórias Paula Rego, among many others.
'I work primarily in drawings and paintings, mostly done from imagination. The subject that has interested me the longest is exploring human nature. It can be said that the images I create are about intimacy and a search for connection in both the interior and exterior world.
Even though my process changes from time to time, for "Slap" I created a lot of drawings where I studied mainly the composition and the shapes. It was from one of these that I developed the painting.'
See Francisca's Instagram and Website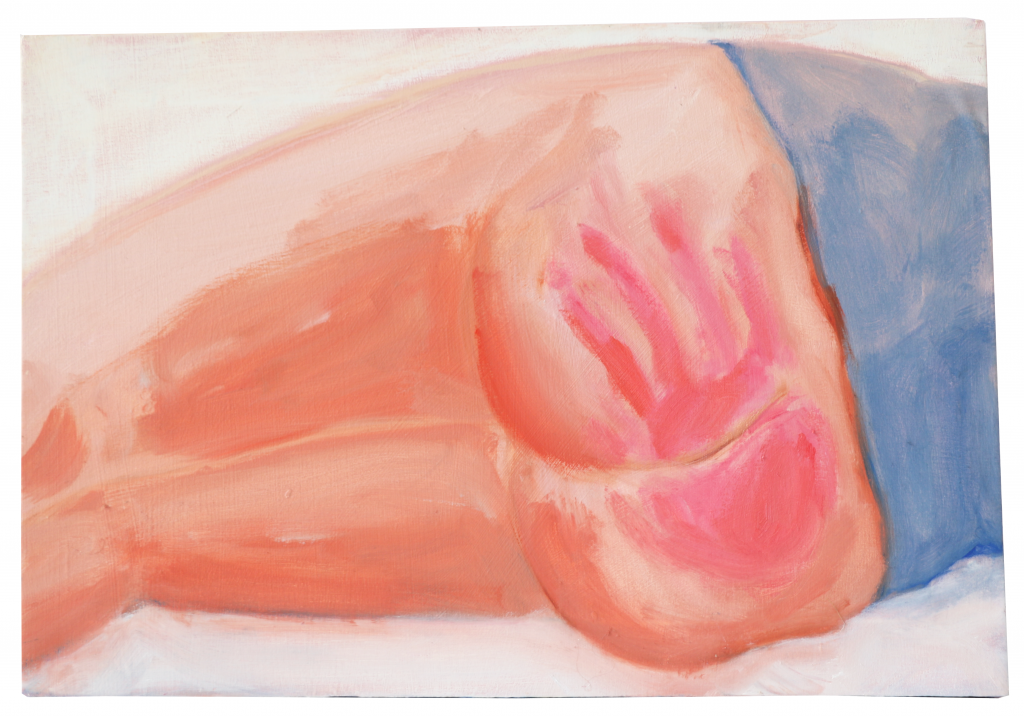 Slap
42.5 x 32.7 cm
Oil on canvas